Cindy's Vision
Giving is part of who we are. That's why we created Thirty-One Gives, a charitable program that empowers girls, women and families to live a purposeful, thriving life.
Our mission is to help girls discover their authentic selves at a young age, empower them as women and support them as they shape families and communities. We can all spend a little time to create this world—volunteer for a charity or tell a girl she's beautiful. Even something small can make a difference for her.
We are proud to be in the business of building strong, confident women. It's the heart of our business and the reason we give. Every time you shop with Thirty-One, you are part of the Give!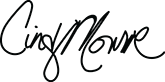 Founder, President & CEO